Creative, Candid Communications
Michelle Brown PR was founded in 2014 by Michelle, who has over 20 years' experience in the industry, latterly working with one of the UK's largest, independent PR, Marketing and Communications groups, delivering high-profile, successful campaigns.
With candidness and integrity, we don't just tell people about your brand we live it, positioning ourselves from the outset as an extension of your team.
We like to build strong relationships with our clients, which makes it easier to shout from the rooftops about every detail of your brand, to our extensive list of UK-wide online and offline media contacts.
Clients include Premier Inn, The Centre, Livingston, Voluntary Action Fund and Foxlake Adventures. Previous UK client experience includes M&S, Cala Homes, Huggies and Geox.
How we do it – the Four Step Plan
Four steps to a creative and strategically planned, integrated communications campaign –
Internal audit – listening, understanding and helping to identify your needs
Communications messaging workshop – to establish key messaging across all traditional and online media platforms
Devise an exciting, bespoke, creative and robust integrated communications campaign, which is aligned with your overall marketing objectives and plans
Implement and drive forward a results-driven and measurable multi-channel campaign to the right audience at the right time
See our case studies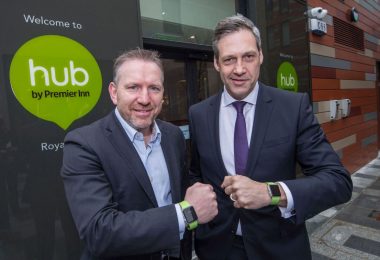 Premier Inn
Brief
Create and deliver bespoke, creative integrated communications campaigns around the launch of new hotels, including Pacific Quay, St Andrews, Perth, Sunderland, Newcastle and the first Scottish ' hub' by Premier Inn in Edinburgh. Also organise year-round media press trips and provide corporate PR support.
Strategy/Tactics
Various PR activities were utilised as part of the overall strategy including, media releases, exhibitions, press trips, community projects and competitions.
Results
Positive coverage, highlighting all key messages across various media platforms including TV, radio, print, online news channels and social media.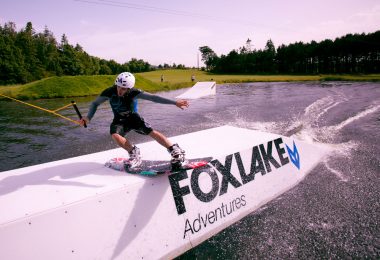 Foxlake Adventures
Brief
Raise awareness of Scotland's first wakeboarding park in Dunbar and the first Foxlake Festival, ensuring all key messages are included in all communications.
Strategy/Tactics
In addition to exclusive reviews, the PR strategy includes everything from issuing media releases on all events at the wake park and competitions to radio and television interviews.
Results
Extensive coverage across various key media platforms, including specialist sports titles, radio and TV, online news channels and social media.
Close this
The team – what we do best
Michelle and her team are highly experienced in all areas of brand awareness, product launches, profile raising and 'packaging up and pitching in' a good story to the right person, at the right time, online and offline.
The full service marketing and integrated communications team are also experienced in digital marketing, business development, event management, media training, crisis management and film producing.
Delivering the message
Michelle delivers presentations to various organisations and businesses on the subject of Mass Media and Communications, including Edinburgh University Business School since 2008. She also continues to lecture on the Media degree course at Caledonian University, which she started contributing to in 2005.
Michelle Brown PR also runs a series of PR & Communications workshops for businesses and is a Business Gateway trainer for new business start-ups and growth businesses, specialising in PR, Marketing and Branding.
See our events listing
Love Your Business Networking Club - Black Ivy, Bruntsfield, Edinburgh
The last Thursday of every month - currently running online from 11am till 12noon
Love Your Business is a networking club which Michelle Brown founded in January 2018, running on the last Thursday of every month at Black Ivy, Bruntsfield, Edinburgh, featuring a host of inspiring speakers including Marie Owen, founder of LS Productions, Mike Welch, founder of Blackcircles.com, Alice Thompson, co-founder of SocialBite and former rugby legend, Scott Hastings.
For the foreseeable future it will be running online on the last Thursday of every month  from 11am till 12noon due to the current social distancing regulations.
Tickets for the online sessions, which feature a variety of inspiring guest speakers, are £5 plus booking fee with £2.50 from every ticket sold going to LYB's community partner for 2021, https://invisible-cities.org/ a not-for-profit organisation which trains people who have experienced homelessness to become walking tour guides in their own city.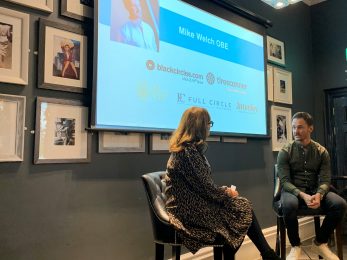 See Eventbrite for details and Facebook page @howtolyb
Attendees will be emailed a Zoom registration link 24 hours before the event.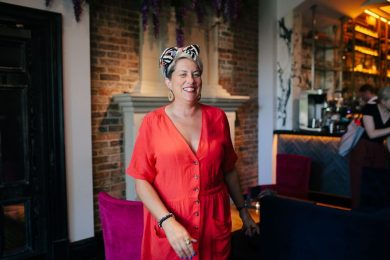 Close this
"Michelle is a great all-rounder when it comes to PR. She is highly creative, professional and above all achieves fantastic results, which is not only down to her in-depth knowledge and experience in PR and Communications but also due to her impressive, strong relationship with the media. She always goes above and beyond the call of duty which along with her personal touch is what sets her apart from others in the industry. Michelle also fully understands the balance between protecting and promoting a worldwide brand such as Whitbread, which is why overall I would recommend her to anyone looking for an outstanding PR consultant who instantly will become an integral part of your team and a fantastic ambassador."
Richard Prescott
Former Head of Brand Engagement at Whitbread
Don't just take our word for it…
Michelle Brown PR's success rate when it comes to creating and delivering, impressive campaigns which are strategically targeted and hit the mark are second to none, but don't just take our word for it…
See more testimonials
"I have worked with Michelle for nearly 20 years and she is one of the best PR people in Scotland today. She knows how journalists work and what they want and is an expert in aligning those demands to her clients' needs. She can turn her hand to representing any business of any size from fashion to the leisure industry, small boutiques to big scale operations, and is always looking for a new angle. She is consistently professional, helpful and can work to the tightest of deadlines. I couldn't think of a better individual PR person to recommend to anyone looking to get their business or organisation great media coverage."
Gina Davidson
Deputy Political Editor at the Scotsman
"I have worked with Michelle for over a decade. She is always full of great ideas and very pro-active in her work and promotion for her clients. She is friendly, outgoing, knowledgeable and professional; all the things you would want from a great PR."
Fiona Russell
Journalist & blogger
"Michelle is one of the most experienced PR operators out there, with stories pitched to me that are relevant, timely and clearly of interest to our readership, both in print and online."
Scott Reid
Business editor at the Scotsman
"I have known and worked with Michelle for a long time. She knows what kind of stories to pitch for our publication and understands the angle that we are most likely to be interested in. She is easy to deal with and goes the extra mile in making sure you have your answers. As a journalist, I couldn't ask for more."
Paula Murray
Journalist
"Michelle always comes up with great ideas in her press releases, which have led to some bright and colourful stories appearing in various national media titles. She works very hard to help organise pictures to accompany stories about her clients and always stays on top of the jobs and keeps me updated, which is very useful when planning where stories can go on the pages."
Peter Ranscombe
Freelance Journalist
"We at Foxlake have been working with Michelle for the last seven years, during this period she has planned and delivered very successful, targeted PR campaigns for us, which have led to fantastic coverage in a number of national publications and media outlets, including TV and radio. Michelle holds an extensive list of contacts within the media industry, all of which clearly trust and respect her judgement on the proposals that she puts forward, which is why we will be utilising her services for the foreseeable future."
James Barbour
Director at Foxlake Adventures
"Michelle has presented with great success at the University of Edinburgh Business School on the topic of "What is PR?" Michelle's passion and enthusiasm for the subject as well as her deep inside knowledge always shines through and really brings the sessions to life. Her presentations, to the School's Entrepreneurship Club, since 2008, have gone down so well with the students that we continue to ask her back to share her knowledge which she did recently with a guest journalist, providing overviews from both sides of the industry, including digital changes over the years."
Aidan Hetherington
Careers and Corporate Relations Manager, University of Edinburgh Business School
"Michelle has been working with students at Glasgow Caledonian University for many years bringing real-life PR experience to the classroom. Her knowledge of the field, enthusiasm and dedication has helped students not only to understand what public relations is all about, but to create imaginative, cost-effective and workable PR campaigns. Her contribution to the teaching has been invaluable."

Dr Heike Puchan
Lecturer, Glasgow Caledonian University
"From the very first meeting, where we talked in detail about our brand and ways to increase awareness of it, we were very impressed by Michelle's in-depth knowledge and experience in the world of branding, marketing and PR, and also her enthusiasm and strategic planning methods. The regular meetings keep us on track (a necessity) and it keeps us all focused on timelines for each stage of our brand building campaign which has included help with marketing material including flyers, events, digital content advice and assistance when using Facebook and the distribution of many media releases which have all been really successful in securing a huge amount of media coverage - online and offline.
Michelle approaches her work in a very methodical way, with good forward planning which allows for flexibility and her constant enthusiasm and good ideas produce great results. Through Michelle, our brand awareness and personal profile has increased significantly and has more than exceeded our original expectations. We would highly recommend Michelle if you want help enhancing and protecting your brand, and enjoy it in the process."
Peter Flynn and Janet Butt
Founders of The Salt Cave, Edinburgh
"I've worked with Michelle Brown for over 10 years and she is my go-to PR expert with huge knowledge and a passion in all that she does for her clients. She is always looking for fresh angles and is innovative in her approach to PR, providing a great ROI. She is very much a member of the team here at The Centre, Livingston and brings her warm, bubbly personality to all that she does."

Jennifer Bruce
Former Marketing Manager at The Centre, Livingston
"From the first time I met Michelle, I have been extremely impressed with her warmth, professionalism and immediate grasp of our organisation's situation and promotional requirements. Her dynamism, no fuss and dedicated approach exceeded our expectations. She regularly went above and beyond the call of duty, achieving great results for us in a relatively short space of time. I would have no hesitation in recommending her to anyone wanting to raise their profile in the media."
Maureen Munro
Operations Manager, Voluntary Action Fund
"Michelle Brown has had an enormous impact on raising my profile and creating opportunities that I never would have even thought about let alone pursued. She has energy and drive that is motivating and reaps incredible results from her vast network of contacts and associates. I cannot recommend Michelle highly enough."

Jojo Sutherland
Comedian, actor and broadcaster
Close this